When you decide to build a website, there are a number of decisions you need to make.
In addition to your budget and the creation process, there are features and functions you choose a website design options for your blog.
There are so many excellent technologies and options that the process can feel overwhelming.
Here are four website design options you need to ask:
#1. What's the purpose of your website?
This is perhaps your single most important consideration. When you know your website's purpose, there are some design options that just make sense.
For example: If you're going to be an affiliate marketer and your website's purpose is strict to provide information, then you'll likely want a CMS or a theme-based website.
Know your site's purpose first! Then you can weight in your options.
#2. What's your budget?
Believe it or not, you can design a professional-looking website on just about any budget. You don't need to spend thousands of dollars to hire a pro to do it.
That being said, you may want to hire a professional so the job is done right the first time. A professional can help you integrate all of the design elements and technologies right from the get go.
If you have a low start-up budget, consider having an existing template or design modified by a pro.
For example, You can hire a WordPress designer to modify a template to fit your needs and website purpose.
#3. Who is your audience?
Your audience plays a very important role in the design of your website. Not only do you want to make sure your site is easy to navigate, you also want to make sure it appeals to your audience.
If they're cutting edge, then you'll want to have a modern look and feel. If your audience is older, then you may want a more mature design.
Here are two questions you want to ask:
Does your website niche fit better with video content or print content?

How are you going to connect with your prospects, visitors, and customers?
Your site's design needs to support your audience and their needs and desires.
#4. Efficiency and logic
While the appearance of a website is important, so too is the user's experience. Ideally, a site will feel intuitive.
Everything will be easy to find and apparent. Your visitors won't have to dig for information and if they are digging it's because you want them to.
This means:
Logical content categories

Relevant and easy-to-access pages (for example your about, affiliate, press and FAQ pages)

Streamlined processes (for example shopping cart, opt-in and download processes)
Before you design your site or have someone design it for you, plan it on paper.
Know exactly what your site's purpose is and create a plan to make it happen.
Research other sites in your industry. Research keywords so you know how your prospects search.
Also take a look at the various technologies that can support your site and its purpose. Some website design services offer seamless integration.
Keep you visitor's experience at the heart of every decision and you won't go wrong.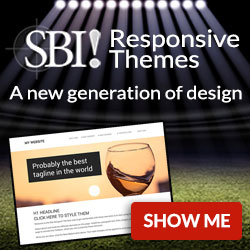 (Visited 29 times, 1 visits today)